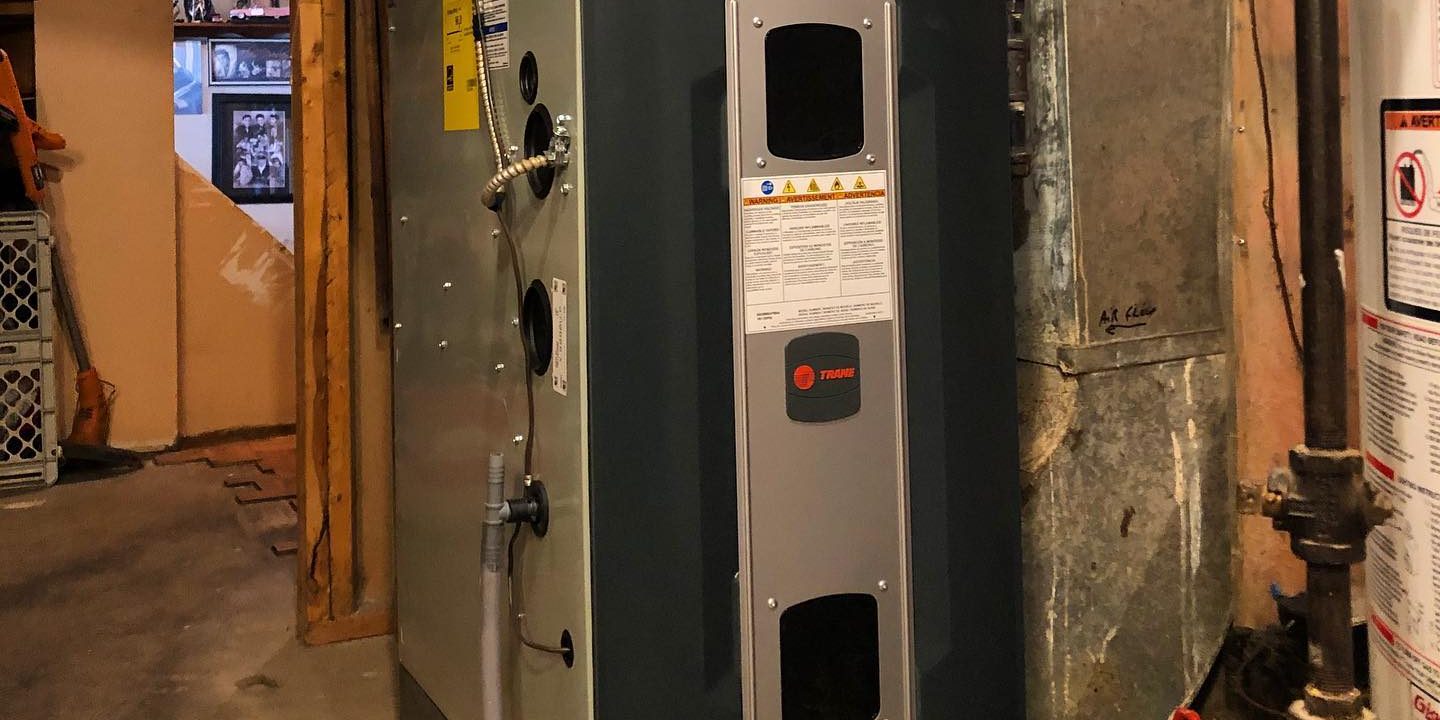 Trane S9X2 High Efficiency Furnace installation.
The S9X2 furnace offers two stages of gas heat for comfort in cold weather, and a CTM blower for maximum efficiency in warm weather, while maintaining the quality and reliability that Trane is known for.
Up to 96% AFUE – fuel efficient design
2 stage gas heat – more comfort, quieter operation, less temperature swing
ECM Constant Torque, high-efficiency motor – electrically efficient
Vortica™ II blower – Exclusive design is efficient and quiet
Stainless steel primary and secondary heat exchangers – reliable / durable
Three-way poise (U, HL, HR) plus dedicated DF – getting the right model is easier
24v IFC – compatible with most thermostats
Matches with single stage or 2 stage AC or HP – more system design flexibility
34" height – easy to fit in tight places or with larger coils
Easy to install and service – dealer friendly design
Certified 1% airtight – meets the most stringent building codes
Energy Star® certified – validated to be efficient
Joe's is Trane Comfort Specialists Certified.  You may read more about our furnace installations in our Heating section here.